Football News
"How can Pep Guardiola say he is reserving me for big games and he don't want to play me against Chelsea?, Which big game is he talking about"- Manchester City Player now wants to Leave Ethihad Stadium in January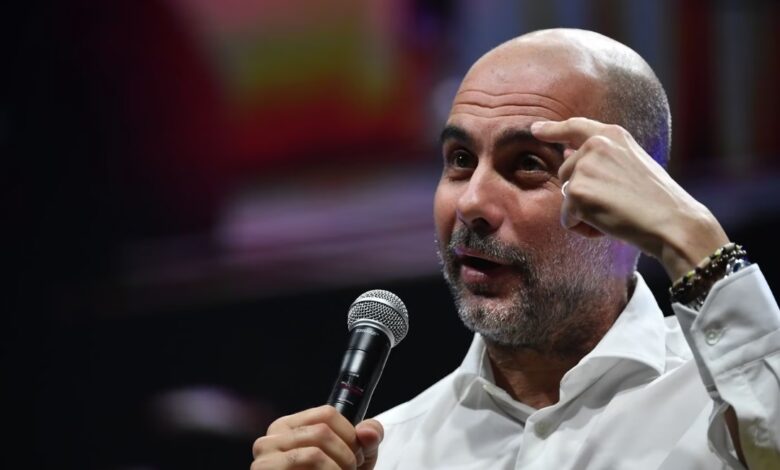 Pep Guardiola faces a crucial decision ahead of Manchester City's weekend clash against Chelsea, and it revolves around including Jack Grealish in the starting XI. Despite not finding the net this season, Grealish's impact on the team is evident, showcasing his value and potential threat to Chelsea.
In the recent Champions League victory over Young Boys, the 28-year-old demonstrated his playmaking prowess by delivering seven key passes, the highest in the match. He created three significant goal-scoring opportunities and provided the assist for Phil Foden's goal. Grealish's ability to trouble defenders and generate scoring opportunities for his teammates was evident, posing a potential challenge for Chelsea's backline.
Additionally, Grealish displayed defensive effectiveness by making two tackles and winning all seven ground duels, highlighting his well-rounded contribution both on and off the ball. Such performances, reminiscent of his impressive display against Manchester United last month, position Grealish as a compelling candidate for a starting role against Chelsea.
Despite the commendable form of Jeremy Doku, who contributed one goal and four assists in the recent 6-1 victory over Bournemouth, Guardiola faces a dilemma in choosing between the two players. Grealish's experience in significant fixtures, including the one at Old Trafford, and his expressed desire to contribute goals make him a compelling option for the upcoming clash.
Ultimately, Guardiola's decision to unleash Grealish could provide City with a dynamic and versatile attacking force, capable of challenging Chelsea and potentially causing embarrassment for their defense.
The English winger's ability to impact the game both creatively and defensively positions him as a valuable asset for Manchester City in this crucial encounter.